The Top Five Reasons Why Your Body Can Heal Itself Naturally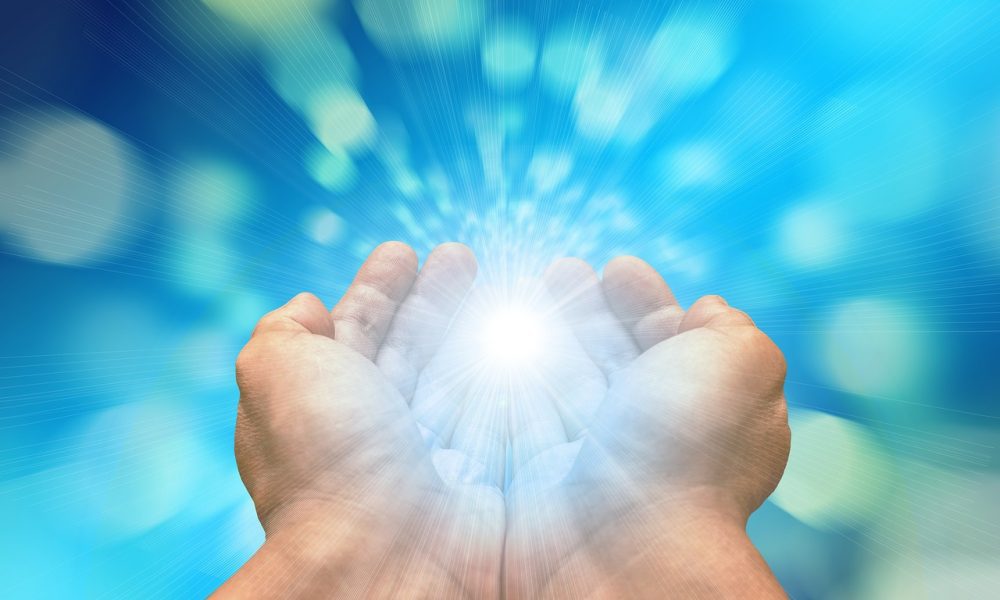 There are many reasons why your body is capable of healing itself naturally. From our immune system to the self-repair mechanisms of our cells, our bodies are constantly working to maintain balance and health. This blog post will explore five of the most important reasons why your body can heal itself naturally.
Self-Healing Is An Innate Ability Of Your Body
The body has an innate ability to heal itself. This is called self-healing. In fact, one of the most extraordinary things about the human body is its natural ability to heal itself. The body can heal itself from the inside out and outside in. Self-healing occurs when the body's natural abilities are used to restore health. This means that, in many cases, you don't need medication or surgery to fix what's wrong with you. All you need is the correct information and a little bit of time. The body is an incredible machine that promotes self-healing. From the time we are born, our cells are constantly regenerating and repairing. Self-healing occurs when the body's natural abilities are used to restore health. There are many reasons why your body heals itself, of which we will explore five.
Five reasons why the body can heal itself naturally
Five reasons why the body can heal itself naturally are:
Reason #1: You are in control of your own health
There are many different ways to promote healing in your body. One of the simplest is to drink plenty of fluids, eat healthy foods, and get enough exercise. Another critical factor is to get enough sleep. The body repairs itself while sleeping, so make sure you get at least eight hours of quality. Another important factor is our diet. Eating a healthy, balanced diet helps to provide the nutrients our bodies need to be healthy. Also, one of the most important is to keep our minds and bodies in a positive state. When we are stressed or anxious, our bodies produce cortisol, interfering with the healing process.
Reason #2: Your body is designed to heal itself
You may not need to see a doctor as often as you think because your body is designed to heal itself. In fact, your body is so good at healing itself that it can take care of problems most of the time before you even know they're there. This is due to something called the "innate immune system."
The innate immune system is your first line of defence against infection and disease. It's always working, even when you're not sick, and it's responsible for keeping you healthy day in and day out.
In reality, the body heals itself all the time. Most of the cells in your body aren't permanently there. The lining of your stomach and intestines are replaced every few days. Your skin is renewed every few weeks. Even your skeleton is replaced periodically. Most of the matter in your body was not there seven years ago; it has been entirely renewed many times over.
When you cut yourself, your body automatically seals the wound, heals it and replaces any damaged cells.
Reason #3: You have innate wisdom and knowledge inside of you
There is an innate wisdom and knowledge inside of you that you can access to guide your decisions about your health. You don't have to be an expert to know what's best for your health. Also there is no need to read many books or take many classes to understand what you're supposed to do in life. You can access this inner wisdom at any time by quieting your mind and tuning in.
When you silence the outside noise and distractions, you'll be able to connect with your inner wisdom and intuition. This is the voice that will always guide you and your health.
Reason #4: Your body wants to be healthy and vibrant
Your body wants to be healthy and vibrant. It wants to be free of pain and disease. It wants to move quickly and feel good. It wants to eat well and have plenty of energy. It wants to look good and feel confident. The body's processes are intelligent, but they are not like the intelligence of our conscious mind. They are not about thinking things through or developing a plan of action. These processes simply unfold on their own, without our having to think about them at all.
Reason #5: There is an intelligent healing power within you
The body has an intelligence that is superior to any knowledge we can acquire through our intellectual mind. There is a wisdom inside your body that far exceeds our own, and this wisdom knows how to recreate itself in a healthy and whole state. This is the basis of the self-healing process and how all things in nature come back to wholeness following injury or illness. The body, therefore, no doubt is a fantastic machine. It can heal almost anything. You just have to know how to activate the healing process. The body has a healing mechanism built into it, and it is possible to learn how to use it. It's not magic or woo-woo- it's science. But it's a type of science that isn't taught in medical school or even talked about much in the scientific community.
There are few things in life as comforting as the knowledge that our bodies are capable of healing themselves. Scientific exploration into the mechanisms of the body's self-healing abilities has continued to increase over the years. Researchers have since identified many more reasons why our bodies have this unique ability. You are therefore encouraged to read more about this fascinating topic.
Also available at my Payhip Store.
Available at various eBook outlets.
Available at Amazon.
My Latest Instagram Posts
Also Read